Recently my roommate and I decided to move out of our shitty apartment and in to a really nice 3-bedroom apartment, and we finally found a third roommate!  Her name is Anastasia and she's legit Russian. Like she's prettier than anyone ought to be and her accent is super cute. She speaks English pretty well too, fortunately.  But the best part is she has a Yorkie, and guess what!? ...
"If there is a God, He will have to beg my forgiveness."
– A phrase that was carved on the walls of a concentration camp cell during WWII by a Jewish prisoner. (v:v)
I'm going to the Outer Banks in North Carolina tomorrow for four days with my boyfriend and some friends, and then we're flying to Miami for five days to visit my sister.  This is the first real vacation I've taken since I was in Spain last summer, and man, I've really needed it. My body may be stuck here for another 24 hours, but my soul is already feelin' that...
Leave My Body - Florence + The Machine
So the time on my iPhone 5 is currently four minutes faster than earlier models and my laptop. It's in sync with some of the clocks where I work, except for the ones in the kitchen where I clock-in.  And the clock in my car does seriously whatever the fuck it wants to on any given day.  None of this would really matter if I wasn't chronically early to everything. Like, I infuriate...
Coke Talk of the Day
Occupy Wall Street was a fucking mouse fart compared to the damage our generation could do to the system if every last one of us suddenly decided to stop making payments on our student loans. I doubt it would take all that many conscientious defaulters to reach a tipping point — maybe a few hundred thousand — and the student debt bubble would burst. Credit scores would be meaningless. Ivory...
I hate when I ask someone two questions in a text and they only respond with an answer to one of them. How the fuck do you fail to address the entirety of a 62 character text?
Children, though.
Me: Do you guys want me to close the door?
Two-year-old niece: No, I'll get killed!
"The police are here to protect you."
– White proverb (v:v)
My boyfriend just canceled dinner plans with me for the third time. I've made reservations for this fucking restaurant, which happens to be my favorite, three times now. Three times. I would take this as a hint or something, but I know he feels really bad. I'm still so pissed off I have like goosebumps. This is what I get for laughing at weird feminist vulva necklace charms. 
1 tag
"Shop for handmade Vulva pendants, Vagina pillows, Uterus plushies, Eco friendly cloth menstrual pads and handmade feminist love."  How about no.
1 tag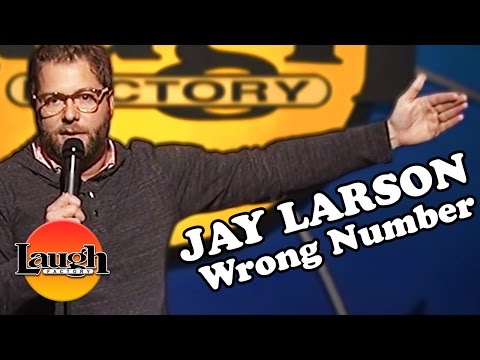 When a friend starts fighting with their...
I hope the inevitable breakup is painful for both of you. You bitches are worse than being stuck in a car with someone who has constant, unprovoked road rage.
2 tags
Try Again - Aaliyah I think Aaliyah unwittingly...
There's another girl named Victoria at work that got hired a few weeks after I started, and we're both dating guys named Matt that work at the same restaurant.  And my last name starts with 'A' and her's starts with 'B'.  And we both go to the same fondue restaurant every year for our birthdays. And I'm just so glad this is happening.
Royal Blue - Cold War Kids
My sisters asked me to go see Les Miserables with them today, and man, what a horrible movie.  I mean it was just fucking terrible. Long, repetitive singing monologues and an awful storyline. For almost three hours. Anyone that recommends that movie to you is an asshole. But anyway, I'm going to a Japanese steakhouse tonight, and then I'm gonna get drunk and ring in the New Year. ...
Watch
Also, check out how adorable my nephew Jonny is!
Finally got my Doctor Who tardis iPhone case in the mail today! Just in time, sort of! Also renewed my birth control prescription, got my first bikini wax, had time to curl my hair, and still made it to work on time! I even had an awesome avocado, hummus and tomato sandwich for lunch. This day went a lot better than expected… and I only had to wake up super early on my one day to sleep...
Damn, Charleston.
I've been in SC visiting my sister for the past few days, and I really love it here. Everyone is so friendly and artsy, there's tons of old movie theaters, cool comedy shows, unique flea markets, and the bars are competitive so there's bangin' food everywhere. Not to mention I'm currently sitting on a beach in the middle of December getting a tan. This may actually be somewhere I...
Obama keeps promise to send first-time nonviolent... →
Nice.
3 tags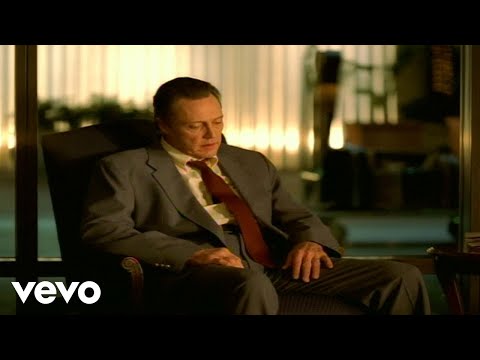 Just finished unpacking in my new apartment. My dog is being weird and the wifi isn't working on my laptop, but hey, my shitty excuse for a mother and my annoying stepdad aren't here and that's really all that matters. Plus, my room is bigger! I just need to finally find a dealer here and my life'll be complete for a while.
Good guy Mac store
Apple store accidentally fixed my broken bluetooth card thingy even though I asked that they only fix my trackpad, so they gave me a discount for the whole price of the part. Which was almost $70. Huzzah!
$12.8 billion budget approved for European Space... →
My dad's friend in Spain actually has a big role in all this, especially the financial business part of it. I stayed at his house for about a week while I was there and he's super nice. So yay for him!
Everyone's whining about how the Christmas season starts too early every year. And I'm just sitting here listening to Christmas music year-round and shit because what the fuck are you all seriously complaining about.
You keep using that word. I do not think it means...
Co-worker: It's mandatory. Can you come?
Me: No.
Co-worker: Okay.
Closer To Free - BoDeans Heard the Party of Five...
I saw Freddie Mercury at work today. He was in the yellow jacket and striped pants outfit. He told me he does it every year because he can grow a killer mustache and because he has the same overbite. I also had a conversation with a little girl who told me her mom worked at the restaurant as a hooker. She said 'cooker', but that's definitely not what I heard and I almost shit...
I should stop looking in my rearview mirror when I'm stopped at a light, because today I witnessed, for the third time, some dumbass taking about a hundred pictures of herself with her iPhone at multiple stops in heavy traffic.  Undoubtably part of the same mass of impossible idiots that text and drive.  Awful human beings are awful.
1 tag
2 tags